Your heart will be racing. Your legs will be shaking. Beads of sweat may fall down your back, but you won't care. You are having fun exercising and you look damn sexy doing it.
The sexy moves of Burlesque Dance will tone your legs, butt, abs, arms, and back, all while doing it in fishnet stockings and high heels! We will "bump", "grind", and "shimmy" our bodies to music that will make you want to release your inner goddess.
Work It's Burlesque class derives its influence from cabaret dancing, jazz, and theater dance (think Bob Fosse's 'Chicago' or Christina Aguliera in the movie 'Burlesque'). Our sexy is implied, and there is no stripping or nudity. Burlesque will give you a sexy attitude and confidence… no matter what your body type is. Burlesque style is all about sexy sophistication and cheeky seduction, so don't be afraid to smile, flirt, wink, and gasp! (Oh my!)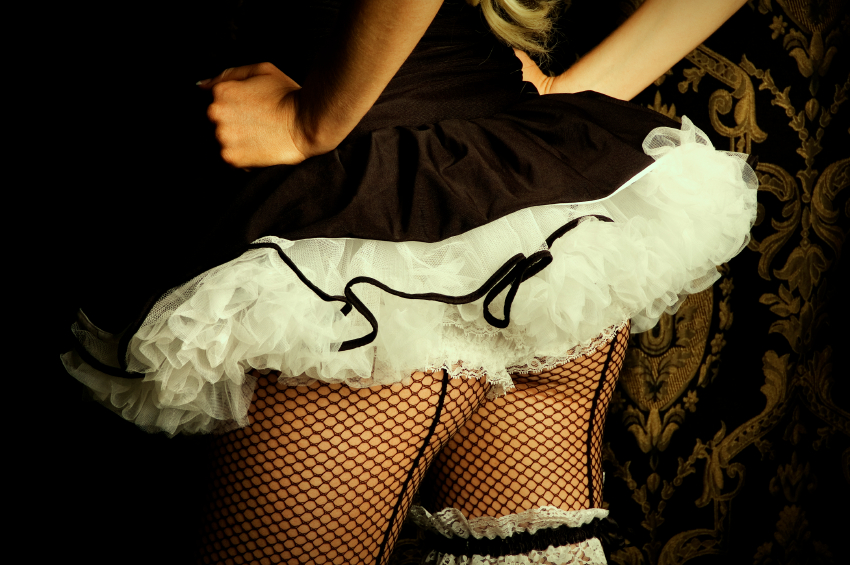 Yoga wear is appropriate, but it is much more fun to come in your best corset, fishnets, and booty shorts! Heels are always welcome!
No experience is necessary and all classes are "guaranteed to make you smile."
Throughout various classes you'll learn how to perfect your walking, posing, choreography, boa work, chair dancing, and glove peel.
Come release your inner diva and show us how YOU Work It!
Burlesque class is offered every Tuesday at 6:20pm. To sign up, go to www.workitfit.com and click on "Book Your Class".