Unleash that ``Inner Diva`` with Burlesque!
Get ready to bring Work It Dance and Fitness Studio's perfect blend of dance and fitness techniques into the comfort of your own home. This unique series of total body workout videos are not only fun to do, but will have you burning fat, building muscle, and feeling more confident than ever.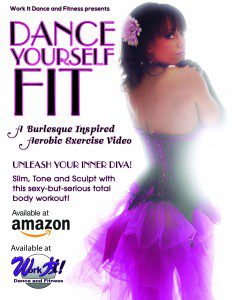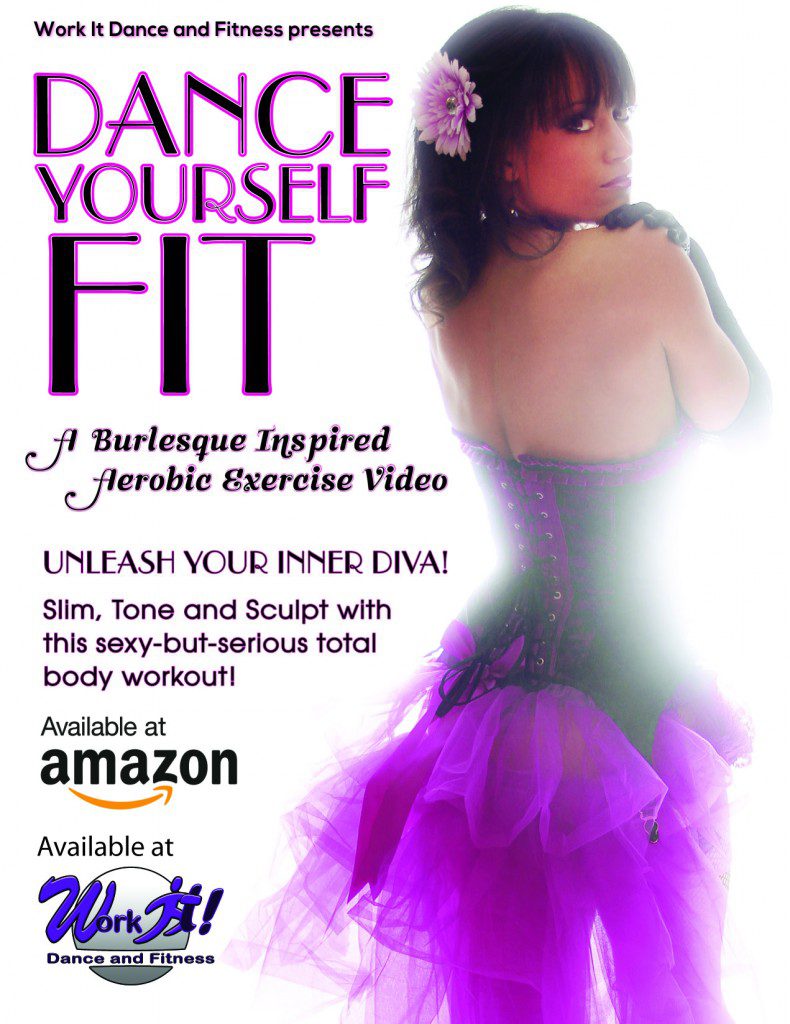 Since the age of two, I have studied a wide variety of dance styles ranging from tap, ballet, and jazz, to belly dancing, burlesque and pole dancing. I have performed on stage, in competition, and with the dance squads of nearly a dozen professional sports teams in front of millions of people. In addition to being an effective workout, dance has proven to be an invaluable weapon in my personal battle with breast cancer. I know first hand the profound healing effect it can have on the mind and body.
I created Dance Yourself Fit to bring my four decades of experience to you. Whether you're a dancing queen or have two left feet, this burlesque inspired aerobic exercise video will have you bumping and shimmying your way to a whole new you.
Each carefully designed dance move comes together in an incredibly fun, low impact and results oriented routine that not only targets your abs, legs, butt and arms without weights or a single sit up or crunch, but will tap into your inner goddess (we all have one) to leave you feeling sexy and confident.
Type of Workout: Aerobics
Fitness Level: Beginner to Advanced
Equipment Needed: None
Total Running Time: 70
Chapters:
Play
Warm Up – 4 Minutes
Shoulders – 8 Minutes
Chest Isolations – 8 Minutes
Hips – 15 Minutes
Slides & Dips – 10 Minutes
Choreography – 24 Minutes