What is Work It Dance and Fitness?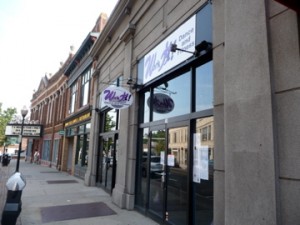 Work It Dance and Fitness is for everyone that hates the gym, but loves to feel healthy. It's for people that want to be encouraged but also challenged. It's for people that want to become strong but in a supportive, safe environment.
Work It is where you "Enter as strangers and leave as friends".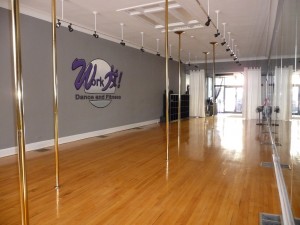 Work It Dance and Fitness currently provides group classes such as:
Pole Dancing / Pole Fitness (Co-Ed Classes available)
Bellydancing
Burlesque
Tone & Tighten body toning
Flexibility classes
Cardio Dance and more.
Have a special occasion? We offer unique private parties that are great for
Bachelorettes, Birthdays, Divorcees, Girls' Night Out, Corporate Team Building, or whatever occasion to celebrate!
Located in trendy South Norwalk CT, Work It is walking distance to many local bars, restaurants, trains, and other attractions.
Work It is always looking for new and exciting dance and fitness techniques that attract people within Fairfield County, as well as people from the tri-state area. Our instructors have studied, performed, and are certified in a variety of dance and fitness styles.

Our Mission Statement
To provide unique dance and fitness classes to the men and women in our community, making exercise something to look forward to again. We will strive to enrich their minds, body, and souls, raise their self-esteem, and make them feel highly motivated on a daily basis, all while having fun.

The Owners
About Michelle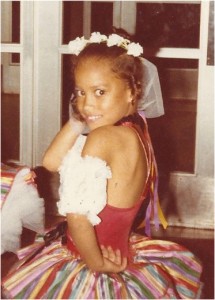 Michelle Abbruzzese is a lifelong performer.
* Former New England Patriot Cheerleader
* Performed at Superbowl XXXVI and received "Rookie of the Year" award
* Gold metal winner 2016 Pole Sport Organization Professional Artistic – Northeast Regional
* Bronze metal winner 2014 Pole Sport Organization Northeast Artistic Championship
* Workshop instructor at Pole Expo, Las Vegas 2014
* Workshop instructor at Pole Convention, 2015, 2016, 2017, 2018
* Professional bellydancer
* Professional burlesque dancer
* Professional pole athlete
Michelle has become a PSO "Unicorn" ambassador and trains current and future pole competitors. She created a 6-week pole competition workshop that has resulted in 13 metals of 17 competitions for her and her students to date.
Other styles include:
Ballet, tap, jazz, funk-jazz/hip-hop, cheer-dance.
Michelle has performed for 10 professional sports teams ranging from NFL, WNFL, AHL, AFL, AFL 2, CBA, and USBL. Michelle has been teaching dance for over 19 years in the Connecticut area. It was the combination of her dance and fitness training that lead her to develop her own fitness videos; Dance Yourself Fit, a burlesque inspired workout and Tone and Tighten, a full body toning workout.
Michelle is a survivor. On May 1st 2005, she was diagnosed with stage-2 breast cancer, which she continues to fight. Determined to keep a positive attitude, Michelle had the tumor removed, sought out therapy, and continued to perform and a dancer for the New York Dragons (AFL) without ever missing a practice or a game. That year, Michelle was chosen by her teammates to represent them at the 2005 Arena Bowl in Las Vegas, NV. Determined to keep a positive attitude, Michelle still teaches and performs on a regular basis.
Michelle is a professional. Michelle wasn't only a professional dancer. Michelle has spent many successful years with an executive title in the corporate world. It is her combined love of dance and her business knowledge that led to the natural progression of wanting her own studio. After over a decade of teaching a variety of dance styles, Michelle is ready to offer the local community a dance and fitness studio like no other in the area.

Disgusted by the egos of other studios and the impersonal treatment of the larger gyms, she wanted to open a place where both men and women could come and feel like family. Together with her husband Tony, they have created Work It Dance and Fitness.
About Tony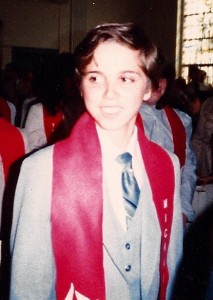 Tony Abbruzzese is a motivator. Tony has been involved with automotive management for over 20 years. Motivating his associates has been his inspiration for several years. He has always envisioned owning his own business and serving the public with a unique experience. In October of 2018, that dream came true. Tony became the co-owner of Darien Car Clinic.
Tony is a dancer. In 1997, Tony took on a new part-time venture with DJ Rocco Productions. DJ Rocco spotted him dancing up a storm at one of Tony's friend's weddings. At the end of the night, DJ Rocco approached Tony and asked him to join his company as a Dance Motivator. Tony happily accepted the offer. Tony's passion for dancing and having fun was being executed on a weekly basis by performing at weddings, parties, and Bar Mitzvahs. Little did he know, it would be through being a Dance Motivator that Tony would meet his wife.
Tony is a Go-Getter. Wanting to work with the local community, Tony obtained his Connecticut Real Estate license. After being approached by his wife Michelle to find a trendy area to perform dance and fitness classes, he excitedly accepted the challenge. After several phone calls and months of searching, Tony found the perfect spot.
What Tony lacks in years of formal dance training, he makes up with in his skills for managing a business, and his passion for having fun on the dance floor. Don't be surprised if you see Tony cutting a rug in one of the local bars in the area!