Body Toning / Barre / Stretch Classes
These classes are designed to be restorative to the body while getting the body stronger, leaner, and healthier.
Tone and Tighten (Body Toning)
Want to train like Superbowl champion Tom Brady? Then this class is for you!
Created by former New England Patriot Cheerleader / Work It owner Michelle Abbruzzese, Tone and Tighten is "barre-meets-pilates-meets-pliability". T&T is designed to challenge beginners as well as advanced athletes.
T&T utilizes light weights and resistance bands to work the shoulders, arms, legs, abs, butt, back, and core, Moves are performed on the floor as well as standing. Each muscle group is worked using high repetition and a small range of motion, then stretched to lengthen the muscles.
Tone and Tighten creates muscles that are toned and lengthened, not big and bulky. After about 10 consecutive lessons, your legs look leaner, your butt looks firmer, your abs become stronger, and your shoulders, arms and chest become defined. You will also burn away fat as "T & T" keeps you feeling challenged throughout its workout.
This class is open to both men and women of all levels.
Registration closes 1 hour prior to class start time!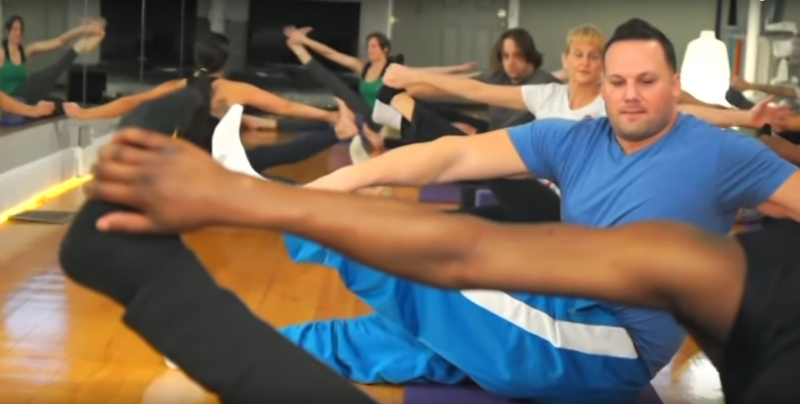 Deep Stretch Flexibility and Contortion Training
This class is for anyone who would like to increase their flexibility and range of motion. You will learn how to safely stretch your legs, hips, shoulders, and back while building the muscle and balance needed to use your flexibility.
Stand straighter, look leaner, and have faster muscle recovery from your workouts. Stretching has the potential to decrease injury by preparing muscles for work before activity and increases blood and nutrient supply to muscles, thereby possibly decreasing muscle soreness. Stretching can also calm the mind, provide a mental break, and give your body a chance to recharge.
Registration closes 1 hour prior to class start time!
CANCELLATION POLICY
CLASSES:
Our scheduling system allows you to cancel a class up to 6 hours before the class starts without being charged for that class. If you cancel within 6 hours of the class starting, you will be charged for the full class and a refund or credit will not be issued. We pay the instructors and block off your space in expectation that you are coming. Failure to show is not fair to the instructors, or to the person that may have wanted to take your place in the class.
LATE ARRIVALS:
Late arrivals will NOT be allowed into class and WILL be considered a late cancel. Please understand our policy is for good reason: safety (a proper warm up is mandatory), security (we lock our studio doors), and respect (cuts into other people's time). Arrive 15 minutes before the start of your class. Please plan for traffic, parking and be on time to avoid loosing your class or being charged a late cancellation fee.
All class sales are final.